Every backpacker has thought at one point or another of opening their own hostel.  What better way to continue living the backpacker life than to have your own place right?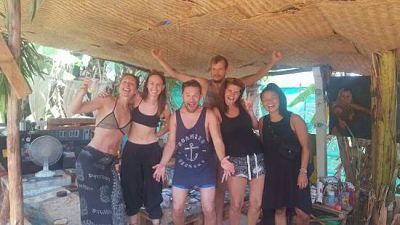 The reality however is hard work.  Running a hostel isn't something you can take lightly.  It is a 24/7 business where you are permanently on call and that call can and does arrive at any time of day or night.  It isn't just a job, it is a way of life, and if you are not totally committed to it then don't even think about it.
Realistically there are 3 prerequisites that if you can't meet it is better to stay well clear:
1) Speak the local language perfectly
I thought my Spanish was good, but when you start to talk to workmen about drainage, piping or circuit breakers you suddenly realise how much vocabulary you are missing.  Being fluent in the local language is obligatory.  You may think that you can pay a bilingual manager to take care of these issues but the buck stops with you.  When you have the police in front of you you better be able to deal with the situation in the local language.
2) Access to funds to start the project
A sound business plan with a 3 year budget approved by a qualified accountant is your starting point.  Financially you need to plan for a worst case scenario.  What will happen if it takes longer than anticipated to get customers?  Make sure you have an emergency fund to cover your expenses if your income isn't what you had anticipated.  Whatever you think it will cost, double it.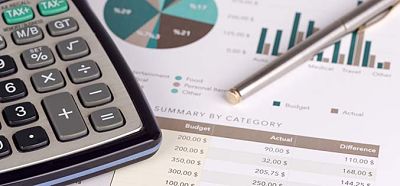 3) Know your city and the hostel market in that city
You should have lived in the city for AT LEAST a year and have a good knowledge of how it works.  You should be aware of tourist demand, and if there is space in the market for another hostel.
Think you are up to it?  Let's start the process
Without those three factors in place I would strongly suggest that you don't proceed.   Let's say though that you have all that down.  Now we can begin to get serious and start the process.
The Paperwork
Get yourself a good local lawyer and accountant who can register your business with the Chamber of Commerce and the tax authorities.  Once you have a registered business you can set up a bank account, arrange a broker to transfer the seed capital from abroad and apply for the business visa (where relevant).  Your lawyer will be able to advise on the relevant licences that your business needs or refer you to a specialist in the field who can.  In Colombia we have around 9 different licences for our hostel and the authorities frequently pay us a visit to verify that all is in order.  You should understand this perfectly as the fines can be astronomical.  Failure to comply can result in closure or even jail time for you so you need to be very clear on what is necessary.
For me this legal process took around 7 months from start to finish.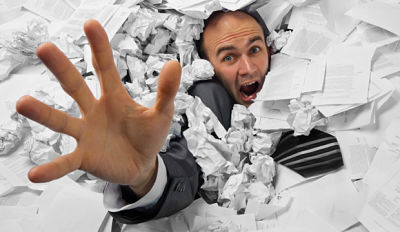 Time to Plan
You should be clear about your brand, your hostel's name and make sure that all artwork is ready to go when you begin paying rent.  The same can be said about your website, Facebook/ Instagram pages, text to appear on websites such as Hostelworld.  All your marketing should be ready well in advance of looking for a location.
Before even looking for a property I had established who would be my suppliers of all our fixtures and fittings.  I had discussed designs, seen examples of work and agreed on a price for each.  Once the contract was signed and I began paying rent it was just a case of calling them with the exact number of units needed and work began.  That way I didn't waste time shopping around for quotes after I began paying rent.  Problems will arise before opening and it is important that you are on top of the work from suppliers to reduce delays.  Just one delay in one area will delay the whole project.  In our case, although most things ran smoothly the showers took a week longer to install than planned.  As you can't have a hostel without showers we had to pay another $750USD in extra rent for that week that we couldn't open.
Now you have your homework you can begin to look for a premises.  You need to manage your expectations here.  Well located and well constructed buildings don't stay on the market long.  You will have an idea of how many m2 you need, in what kind of area and how the room distribution will look.  The truth is that unless you custom build a premises yourself you will have to make do with something that isn't perfect in every way.  Maybe it's a little further from the centre of town than you had wanted, maybe you will end up having a couple of weird shaped communal areas.  Most hostel owners rent their building so your opportunities for construction may be limited.
Any decent hostel has to be in a good, safe area, close to local sights of interest and/or transport networks.  It also needs to be a large premises to accommodate dozens of guests.  Those two factors mean that your rent will be huge.  Once that contract is signed you start paying the rent immediately, so you want to make sure you are organized to efficiently do the necessary work on the premises and kit it out with beds, furniture etc as soon as possible.
As you approach opening time you can begin to interview potential candidates for reception, night-shift and cleaners.  Blank employment contracts should have been written and approved by a lawyer well in advance of this stage.
So there you have it.  You are now ready to open your doors to the public.
Now the hard work really begins.
https://purplemonkeyhostel.com/wp-content/uploads/2017/02/be7b81_175aad66afc24abbbeee004075c13f82.png
0
0
Purple Monkey Hostel
https://purplemonkeyhostel.com/wp-content/uploads/2017/02/be7b81_175aad66afc24abbbeee004075c13f82.png
Purple Monkey Hostel
2017-09-25 01:00:17
2017-10-01 23:55:18
Opening a Hostel